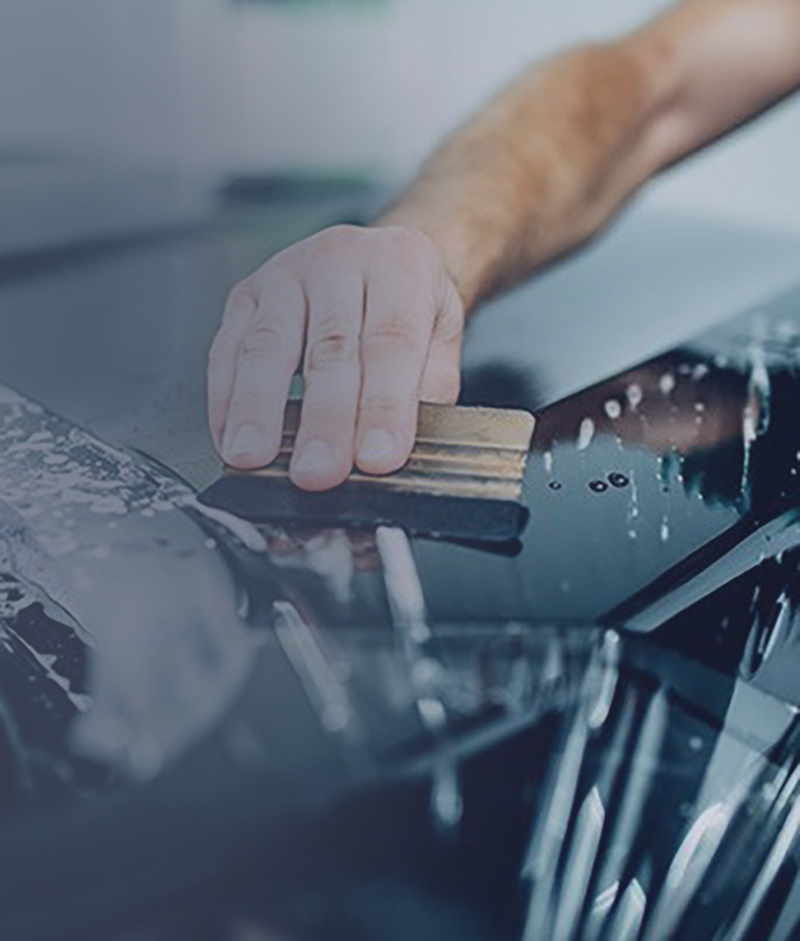 Two Convenient Locations.
We have two convenient locations; in the East Valley and North Phoenix. Protect your investment, get automotive protection film.
Smart Paint Protection Starts With SmartShield
In the past black cloth and leather bras have been available to protect your vehicle's hood from such damage. Although effective, these were not cosmetically attractive. Now we have XPEL's Ultimate Paint Protection  kits for your vehicle that are almost invisible, and SmartShield™ superior protection for the tough outdoors. We have computerized patterns for more than just the hood and the bumper. You can protect your mirrors, headlight lenses, door edge guards, rocker panels and many more areas.
Aside from enhancing your vehicles' appearance by protecting the paint from damaging chips, there is also a financial consideration in the decision to apply paint protection film. For owned vehicles it is all about preserving resale value. For leased vehicles it is about preventing wear and tear charges when you return your vehicle in to the lease company. There is a real financial consideration to you purchasing this product. It is a good financial investment, not to mention what it does cosmetically to your vehicle and that pride of ownership.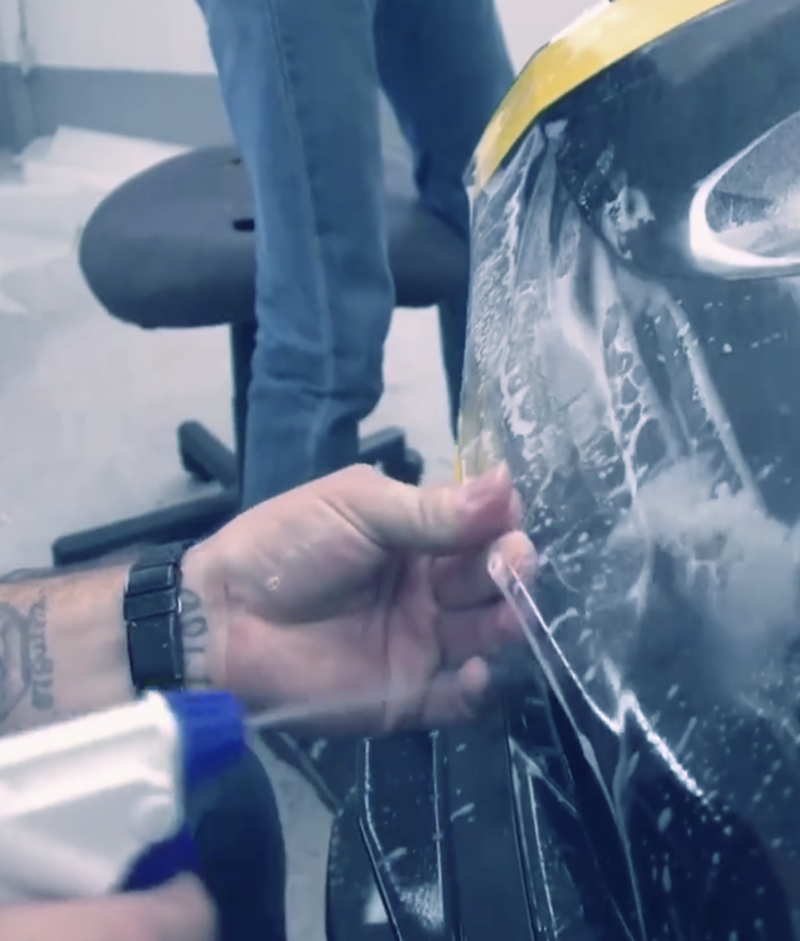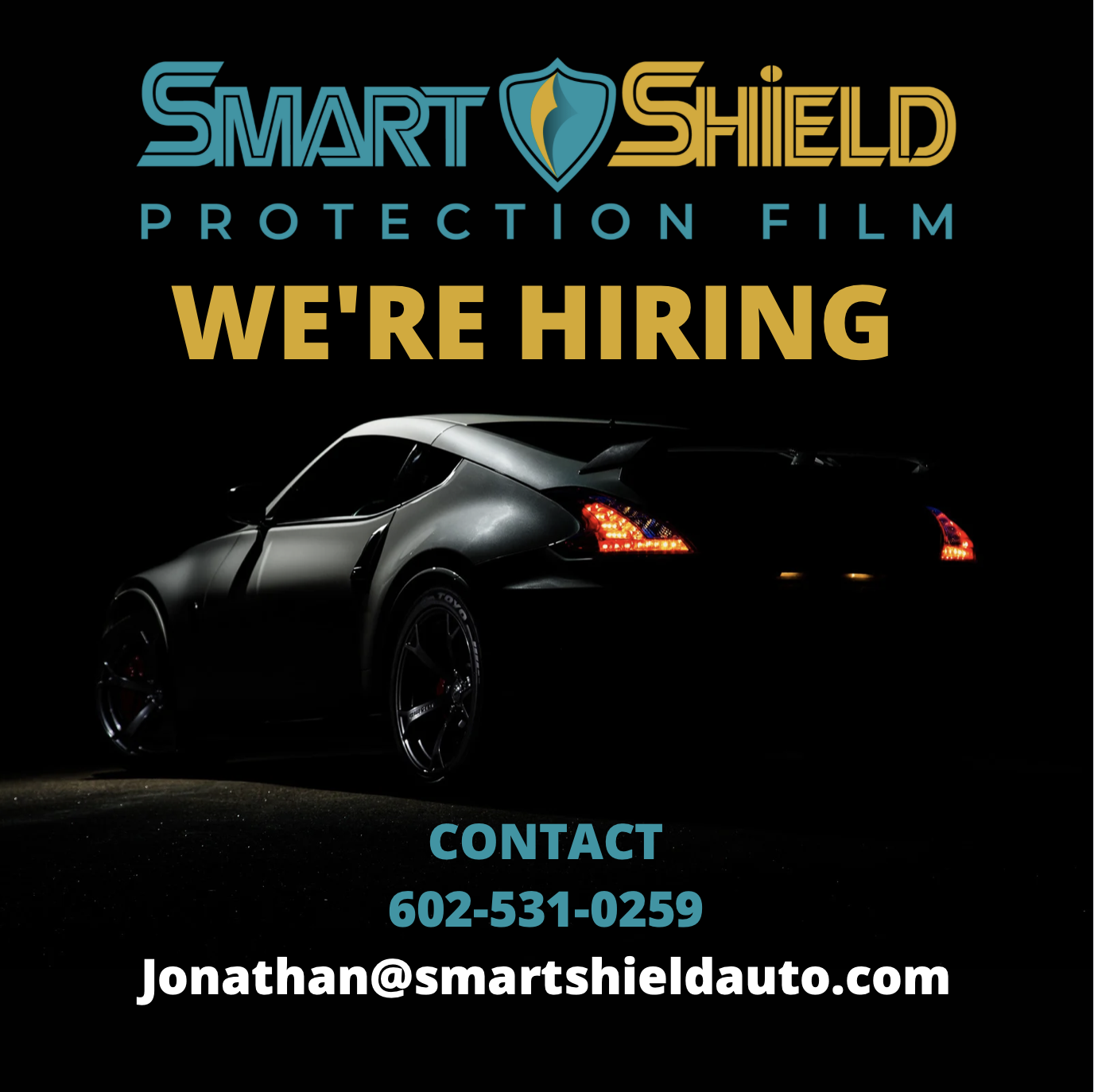 Interested in joining the team?
Contact us to learn more about our job opportunities!
We're currently hiring installers and vehicle preparation techs!
Other Services We Offer
We do not just offer your plain old paint protection film services, we have much more!
"I can't stand rock chips on my car's hood and bumper; and every car I've had eventually gets hit with them. So, when I bought my last car I decided to have Smart Shield apply their film product to the front panels (fenders, hood, bumper). The product is nearly invisible. You have to look hard to even notice it."
"I'm a very happy customer and will continue to use Smartshield for all my protection film needs. Bob is a great guy and will make sure his customers are well taken care of. If you're thinking about putting clear bra on your car, just do it and have Smartshield install it for you. It is well worth the investment!"
Interested in Being Protected?
SmartShield™ is an Arizona based company that has partnered with XPEL Technologies Corporation out of San Antonio, Texas, to provide auto owners with the best in innovative, leading edge auto protection products.
The company's philosophy is simple: "Give customers high quality, innovative products that meet or exceed their auto protection needs – at a reasonable price." We are committed to this philosophy and to the values we describe below.
When only the best will do, the choice is clear – SmartShield™
SmartShield™ is also committed to providing innovative new protection products through research and development. Several other products are currently in development and have U.S. Patents pending.